Our Yoga Team
As a part of our upcoming 2020 Hope for Hearts Yogathon, we have a lineup of incredible Yoga instructors and a sensational sound artist who have all donated their time and expertise. Thanks to Queenie, Jonathan, Rachael and Alexandria.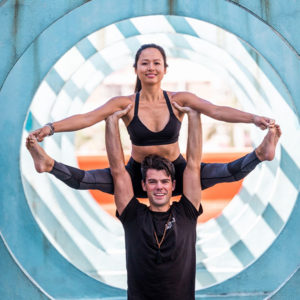 JONATHAN & QUEENIE PHAIR
Early in their relationship, Queenie and Jonathan started practicing yoga together. As they packed up their lives and moved from Shanghai to Hong Kong, Hong Kong to the US, and finally from the US back home to Canada, they had the opportunity to train with a variety of teachers with diverse styles and views on yoga. It was this connection to different teachers, students, and studios that rooted them in a grounding practice, no matter where they found themselves.
Phair Yoga classes are inspired by multiple different yoga lineages, and are lighthearted, dynamic, and fun. As Lululemon Ambassadors, Jonathan and Queenie are passionate about their community of yogis and the practice of yoga here in Toronto. As full-time yoga instructors, you can find each of them at various studios all over the city of Toronto.
If you're looking to take advantage of their experience travelling all over the world, check out their yoga retreat company, Focus Retreats.
Check them out online and on social:
www.phairyoga.com
www.focus-retreats.com
Instagram @queeniephair
Instagram @jonathanphair
Instagram @focusretreats
Instagram @phairyoga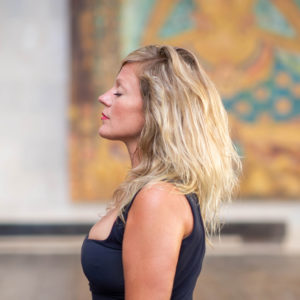 RACHAEL FALLON
Yoga / Breath / Meditation Teacher, Trained in Psychodynamic Psychotherapy, Reiki Healer, Women's Facilitator
" Healing in Non – Linear"
For 25 years, Rachael has immersed herself in Yoga, Somatic Awareness, Meditation and Psychotherapy modalities all around the world. Her journey into self-inquiry began while studying to become a Psychodynamic Psychotherapist integrating the balance of the body, mind and spirit. This journey brought her to India to do her first yoga teacher training and to deepen her relationship to lineages from the Krishnamacharya traditions. She's lived in the Himalayas of Nepal with Tantric Tibetan Monks studying Buddhism and Meditation learning how to live a life with the least amount of suffering, and she's sat with Swamis and Sanyasi Ascetics at the foot of the Ganga River in Rishikesh, India, meditating on death and impermanence after losing her mother to addiction. She lived in alternative communities in the jungles and islands of Thailand and India for almost a decade; she is a seeker and lover of sacred ceremony, lineage, ritual and embodied psycho-spiritual practices.
Instagram @rachaelfallonyogamedicine